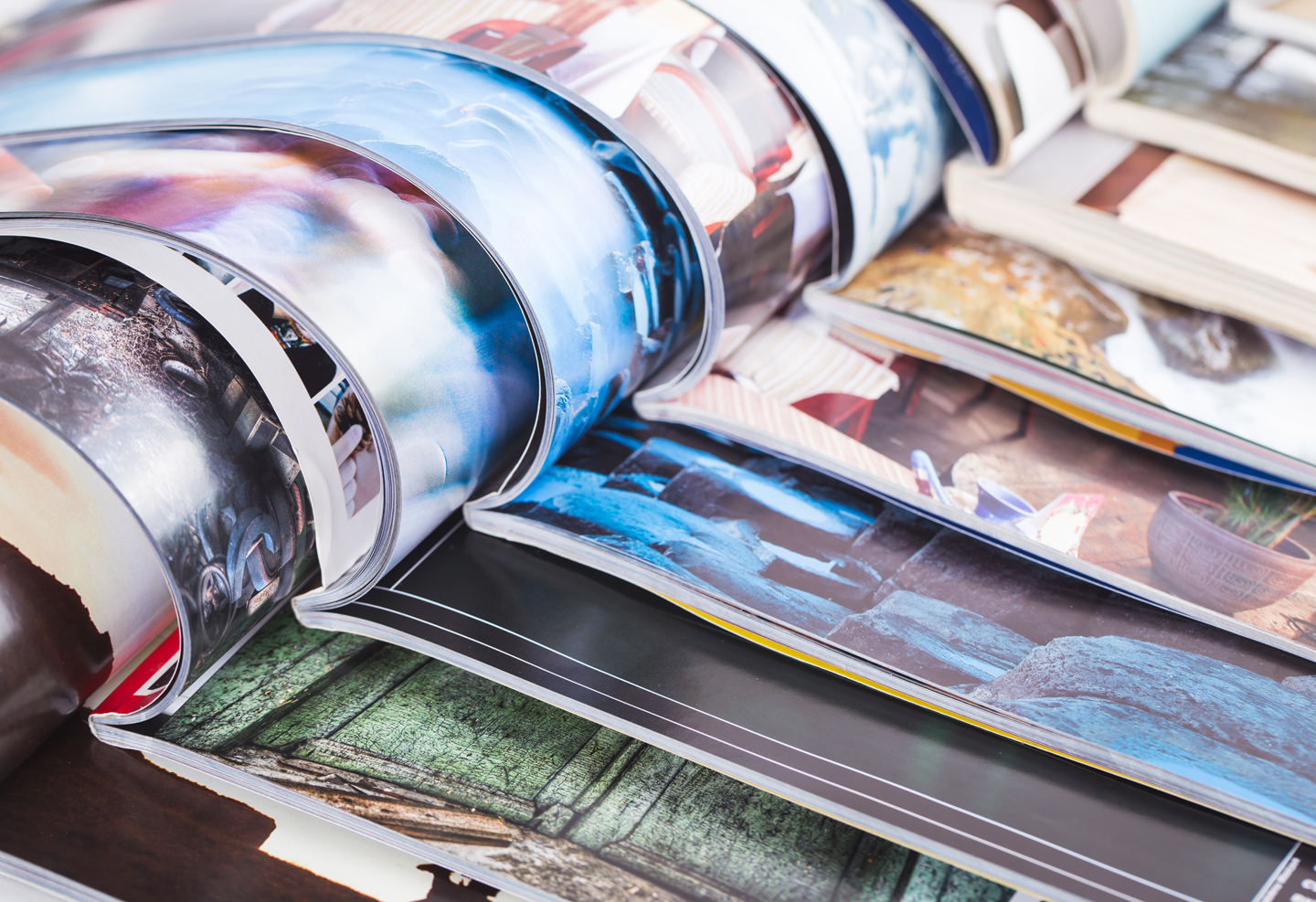 Welcome to our media library
We showcase some of our custom magazines for your reading pleasure.
Enjoy!
Magazines

Booklets

Folder

Brochures

E Newsletter

books
Joo Chatters
Joo Chiat is crowned Singapore's very first Heritage Town. And in Joo Chatters, we creatively incorporate the charm of old Singapore in our contemporary design and copy, encapsulating the soul and uniqueness of the place.
Connect
This quarterly magazine of Singapore Manufacturers' Federation reaches out to the movers and shakers of 12 major industries that have contributed to Singapore's economic growth. Targeted at representing the interests of the manufacturing community, the magazine features the latest industry trends, news, stories and business networking avenues. As such the magazine encapsulates a contemporary and corporate flavour.
Nautique
The bi-monthly magazine embraces the evolving and affluent lifestyle of those who live by and love the water. Commissioned by Raffles Marina, Asia's premier Marina and Country Club, we created a lifestyle magazine that reaches out to some 10,000 Raffles Marina members and Singapore's top-level executive elites.
SCC Newsletter
The sprawling hills and natural landscape of Sembawang Country Club provide a great surrounding for its 18-hole layout, affectionately known as the "commando course". The Club's quarterly magazine features interviews, course critiques, playing tips and captures the lifestyle of its members. It's a golfer's guide to the good life.
Lifeline
Lifeline is a quarterly newsletter publication by NUH. The magazine takes on a fresh and contemporary look as it provides useful information, ranging from medical information brought to readers in layman terms, new patient services to the latest happenings in NUH.
Fission
Fission is a quarterly magazine of Singapore Polytechnic Graduates' Guild. It maintains a dynamic link with its alumni members through a cornucopia of events, highlighted in the publication. The vibrant feel of the magazine is a reflection of the club's charm, conveying an energetic and sporty lifestyle.
Inter Se
The official magazine of the Singapore Academy of Law, Inter Se is dedicated to communicating the needs and reorganising the work of its members by delivering the latest legal news, and developments in the legal scene, as well as news and information on the Academy's activities.
Celebrating Life
Celebrating Life is a quarterly magazine of Thomson Medical Pte Ltd. The magazine celebrates life with all its readers. Its bright and lifestyle feel appeals to readers with snippets and snapshots of new services, health tips, inspiring stories and many more baby talk.
me+SH
This title represents SingHealth — an organisation of intertwining threads conveying synergy and complementing one another to form a beautiful fabric. The magazine is a platform for SingHealth staff engagement and keeps its members informed about the happenings within the SingHealth group and the healthcare industry.
SingHealth Healthy Living Series
This publication is part of the SingHealth Healthy Living Series programme of initiatives to provide health information to the public.
SMF Folder
Singapore Manufacturers' Federation (SMF) reaches out to the movers and shakers of 12 major industries that have contributed to Singapore's economic growth. The various colours that intertwine and spin out from the centre depicts the various industries coming together under SMa and moving forth to impact the world.
SingHealth Talk Series
A new initiative by SingHealth, the lunchtime CME series covers a range of topics relevant to medical practice, providing doctors up-to-date information on new and common medical conditions and treatments.
RSIS
Created a set of Policy Briefs and Coference Reports for The S Rajaratnam School of International Studies, an autonomous school within the Nanyang Technological University.
SCC AR
Sembawang Country Club's Annual Report projects a spanky trendy look to mirror the Club's newly renovated facilities and golf course.